We provide the best specialised tools for the development of your platforms
Platforms are transforming linear value chains into value creation networks : the company becomes orchestrator of multiple stakeholders. Its role is no longer to develop new products or services, but to facilitate transactions between participants.
As a result, traditional business modelling tools are no longer suitable : we are therefore using highly specialised methodologies & tools, inspired from design thinking and tailored to platforms.
"The true value of platforms lies in the value created by external producers and exchanged with consumers on the platform, not in technology, nor in user adoption."
  ― Sangeet Paul Choudary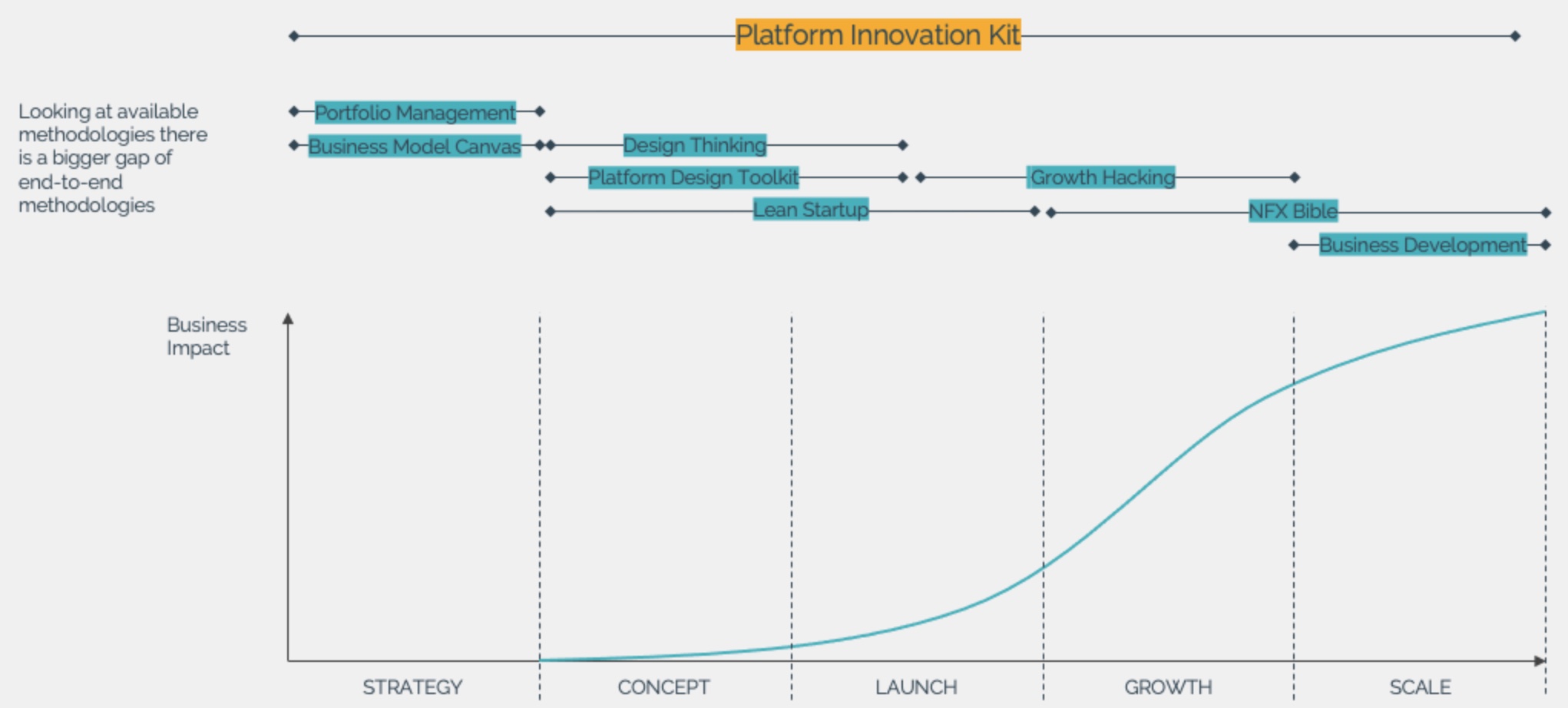 The Platform Innovation Kit supports all lifestages of a platform
Very often teams are using multiple frameworks and tools like Design Thinking or the original Business Model Canvas for ideation. But those tools are lacking the capabilities to transfer and support a venture project into the scale-up phase. This leads to inconsistencies and very often misunderstandings. The PIK is designed to support all life stages of a platform venture – from exploration to scale – making it the most comprehensive toolset available worldwide.
A framework to launch & scale
To create an impactful and successful platform business it requires to align four perspectives. User needs with your solution (problem-platform fit), the market (market-platform fit), business (business-platform fit) and your capabilities (capabilities-platform fit). The innovative double loop model helps to align those perspectives in the exploration and the scale-up phase.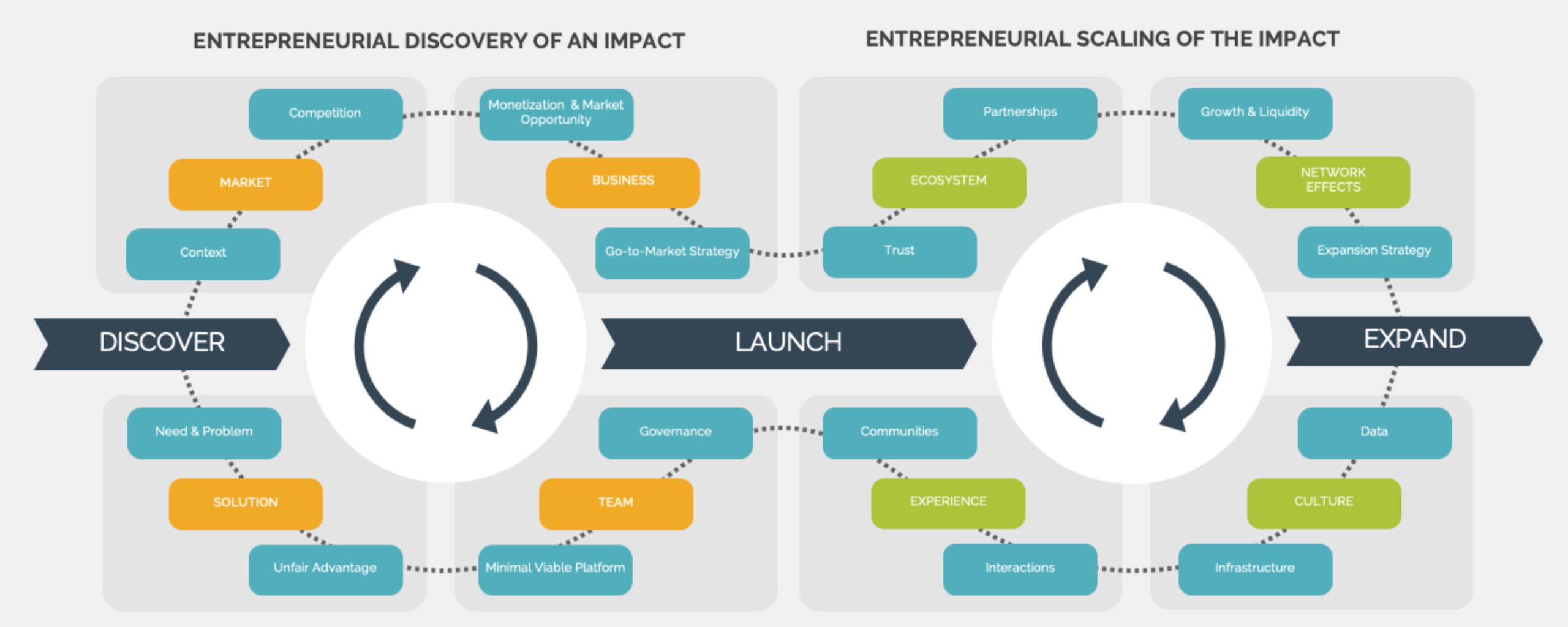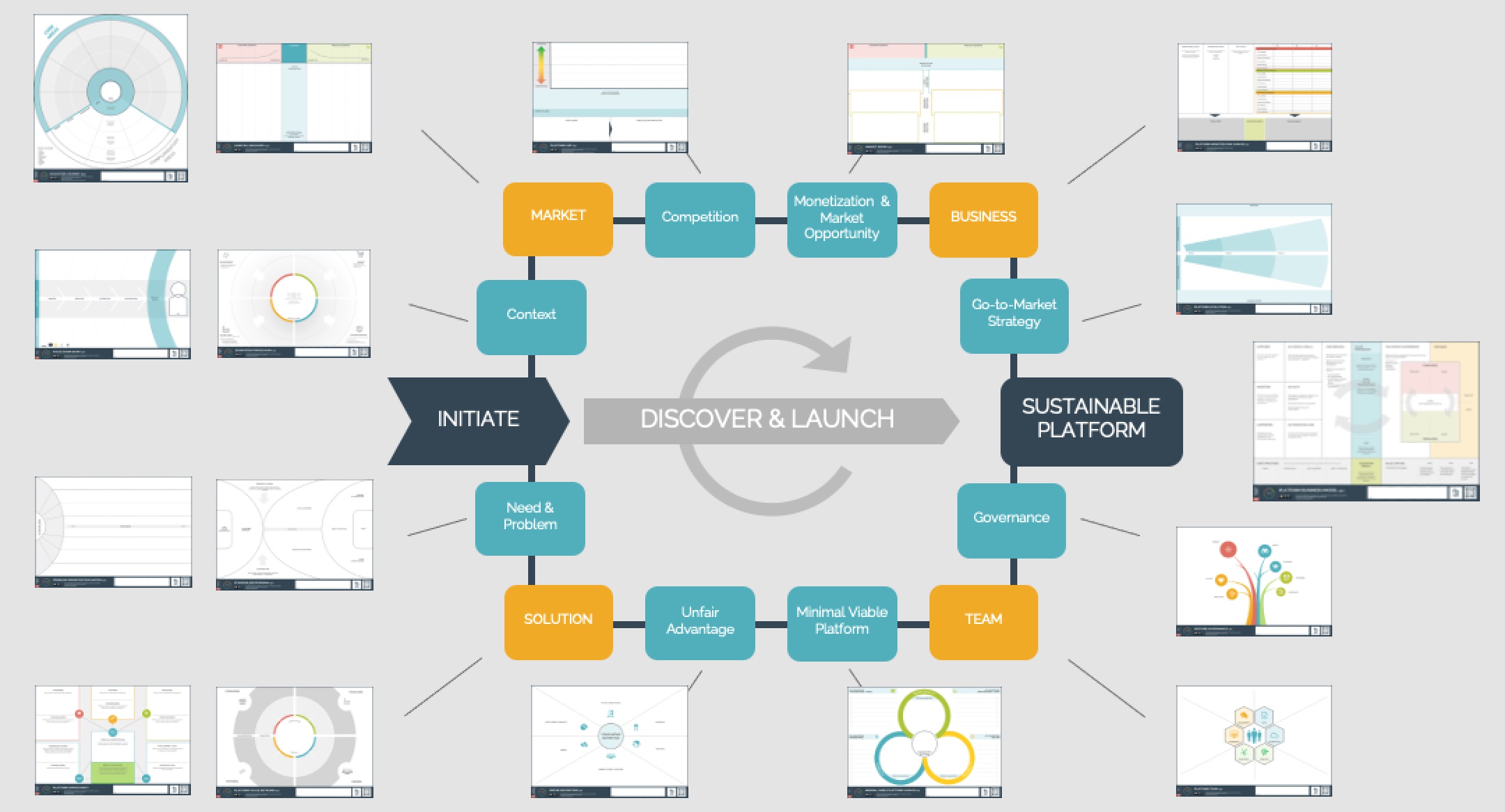 Since 2012 the toolset has been continuously improved. Today, the PIK 5 core set consists of >25 canvases including the original "Platform Business Model Canvas", the Value Network Canvas and other deep-dive visual tools. For example for Monetization, Platform Service Design, Architecture, Roadmapping, Network effects and so on. 
A 5-step guide, from the ideation & exploration of opportunities, through to the creation of a platform, onto industrialization and scaling.
We have the expertise & resources to build strong, compliant & secure quality products
We build scalable products, which requires being technically capable but also agile and data-driven. We work with state-of the art technologies (Front-end, Back-end, Database, DevOps).
Of course, we always keep your business ambitions and the customer journey in mind, because products are tools to an end, not the end-goal itself.
We take care of the platform's architecture, engineering and development.
Web or mobile application
Data driven growth hacking
We accelerate the growth of the platform by testing the market : we find early adopters, we collect data, we adjust accordingly, we keep collecting data, then we readjust along the way, and again, and again… And we correlate this with specific platform growth engines like network effects.